I went to Mines Wonderland with my brother to buy hand phones. My budget was around RM600 with Sony Ericsson Brand in mind... However, after an exhausting search I want to buy a sony ericsson W595 for Rm700.. Im a lil bit off budget but the phone seems really cool o_O
But then I look at a Sony Ericsson W705 cost about rm980.. Wah ini ade wi-fii 3g segala.. screen pun besar..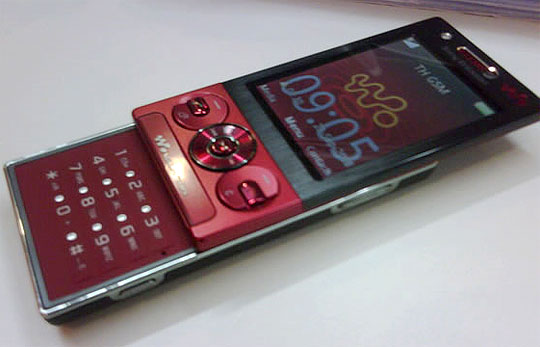 Then the promoter says : Kalo awak nak WiiFii n screen besar baek awak amek ni : He show me a Nokia 5800..
It has a really big-touch screen.. I was in Love!! literally.. I dnt know if its the design or the touch feature, but I decided I wanted it and asked for the price.. It seems quite reasonable and I bought it.. OMG im so broke after this -_-"
Btw, I found this interesting article
"21 Reasons Why Nokia 5800 is better than Apple Iphone"

Well I cant really say it is better than iphone coz both has its special quality I guess? But one thing for sure, I <3 align="center">
21 Reasons Why Nokia 5800 is better than Apple Iphone

We get lots of requests to compare in detail Nokia 5800 with Apple Iphone 3G. Here are some reasons we believe Nokia 5800 is way ahead than Iphone-

1) Size
The iphone is bigger in size and uneasy for one hand grip. Nokia 5800 is designed to fit well into your hands. Being smaller in width, it's easy to operate single handedly.
Iphone size: 115.5 X 62.1 X 12.3 mm
Nokia 5800 size: 111 X 51.7 X 15.5 mm

2) Weight
Iphone is much bulkier than Nokia 5800. Nokia 5800 is 25g lighter than Iphone in weight.
Iphone: 133g
Nokia 5800: 109g

3) Screen Resolution
The Iphone has 3.5" screen while Nokia 5800 has 3.2" but the resolution of 5800 is far more superior to Iphone.
Resolution:
Iphone: 480 by 320
Nokia 5800: 640 by 360

4) Storage
Iphone comes with two options- 8GB & 16GB internal memory. Nokia has a more flexible option to offer 8GB with micro SD card which is expandable upto 16GB. Nokia owners can expand memory size according to needs which the Iphone guys can't do.

5) Input Methods
Iphone: Finger only.
Nokia 5800: Finger, stylus, plectrum, handwriting recognition.

6) Features
Apple Iphone has lots of missing features like cut and paste function, saving email attachments, no support for third party headphones, ringtones, applications, many software bugs and other technical glitches. Nokia 5800 Tube has no such issues plus many more amazingfeatures included.

7) Colors
Iphone: Black for 8 & 16 GB, White for 16 GB only.
Nokia 5800: Red, Blue and Black.

8 ) Battery
Nokia 5800 provides upto 35 hrs of music playing time against Apple Iphone which claims just 24 hrs. Overall battery power (talktime/standby) is also about 30% more in Nokia 5800. What more, 5800 has a removable battery which Iphone lacks.
Iphone: 5 hrs talk-time, 300 hrs standby, not removable.
Nokia 5800: 8.8 hrs talk-time, 406 hrs standby, removable battery.

9) Camera
Iphone: 2 MP, no flash, no zoom, no additional camera.
Nokia 5800: has a 3.2mp camera, 3x digital zoom with Carl Zeiss lens,
professional optics, autofocus, zoom, and flash compared to the iphones 2mp cheap optics. A second camera in front is available for video calling/conferencing.
10) Video Calling
Iphone: No Video calling possible in Iphone.
Nokia 5800: Video calling is possible.
11) Video Recording
IPhone: No option for video recording.
Nokia 5800: Video recording is included.
12) Music Service
Iphone: Paid service with Apple Itunes Store. You pay and download music to your Iphone.
Nokia 5800: "Comes with music" service is bundled with Nokia 5800 Xpressmusic phone by which you can download as much music as you want for 1 year- FREE!!
13) Voice Dialing
Iphone: Not Available
Nokia 5800: Available
14) Voice Recording
IPhone: Not Available
Nokia 5800: Available
15) Web Browser
Iphone: Webkit based Safari browser, no flash available.
Nokia 5800: Webkit based browser, supports flash lite.
16) FM Radio
Iphone: Not Available
Nokia 5800: Available
17) Bluetooth
Iphone: Bluetooth is available for just handsfree, no file sharing possible.
Nokia 5800: Bluetooth available for handsfree and file sharing is possible. Better audio quality on bluetooth in 5800 with A2DP technology which Iphone lacks. The 5800 supports stereo bluetooth. The iphone does not.
18) Messaging
Iphone: It does not support message forwarding, multiple SMS deletion, sending SMS to multiple recipients and multimedia messages (MMS).
Nokia 5800: All the above is possible plus it has MMS ver 1.3, message size upto 600kb, and automatic resizing of Images for MMS.19) GPS The Nokia 5800 has a GPS receiver with turn by turn directions. The iphone does not have turn by turn
20) The OS
The 5800 runs symbian s60 which means that you have the ability to install any number of programs on it, such as a different internet browser or multimedia player. Apple does not allow apps in the app store that mimic the official apps. there are internet browsers available for the 5800 that have embedded flash. the safari browser on the iphone is html only.
21) Experience
Nokia: Ages of experience, hundreds of success stories and dozens of smart handsets in current portfolio. Nokia has about 40% market share with the No.1 spot with no close competitors. Certainly the king when it comes to brand value, service and experience.
Apple: First phone ever launched by Apple is Iphone, no prior experience in the telecom market. It's a novice in the market with a very less market share despite having millions of Iphone sold.